We will soon be launching our very own record label, Red Route Records.
If you think you have got what it takes, we would love to hear from you. So, click the demo tape below to send us an email, include in it, a brief biography together with at least one photograph, and links to a rough demo of your material.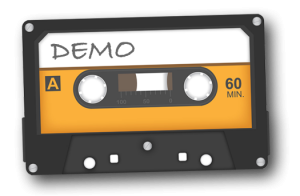 There is no need to wory about the quality of your demo, a stereo recording (or even a mono recording) from one of your rehearsals will be OK. if we like it we will come and see you play live, so, you should include a list of any gigs you have coming up in your email. Likewise we don't expect the photographs to be professionally taken either, although clear and in focus is good!